Zenni Optical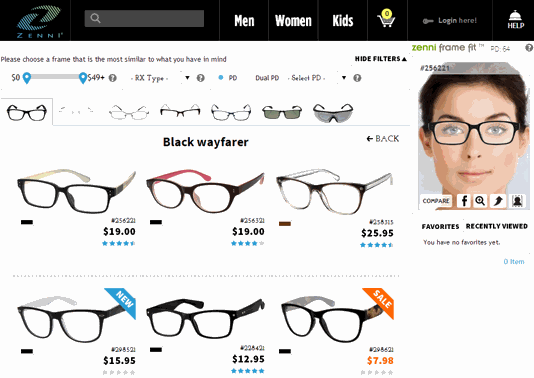 Company Overview
Doesn't everyone deserve to look good while wearing an affordable pair of glasses? Thus Zenni was born in the San Francisco Bay Area – a natural fit in the home of forward-thinking, tech-savvy companies. The mission was clear: Give people glasses they can actually afford but still make them look like a million bucks. It started small, a little company with big ideas, but it quickly grew into a phenomenon. Fashionistas, moms on-the-go, discerning customers; everyone found that they could get the selection they deserved at prices they could afford with Zenni Optical.

Zenni has since grown into an online optical industry leader. That's prescription eyeglasses online. Prescription sunglasses online. Non-prescription sunglasses online. Sports glasses online. Goggles online. Maybe you get the picture. Zenni's online.
Service Areas
The Goal
Zenni has offered high quality, affordable, and stylish prescription eyeglasses online since 2003.

As part of Zenni's strategic growth plan they turned to AAXIS to help them improve the overall shopping experience by making it easier for customers to find products, enter Rx and make purchases.
The Solution
Design and develop an entirely new e-commerce platform on Oracle ATG & Endeca.
Focus on improving search and merchandising capabilities.
Allow Marketing and Customer Service to more easily and quickly make content and merchandising updates to the site, without the need for IT support and technical resources.
Improve site performance and plan for significant increases in site traffic and orders, allowing for more aggressive online and TV marketing strategies to be activated.
Support multiple language and multiple international regions.
Frame Fit feature allowing users to virtually "try on" frames
Frame Comparison feature, which allows a user to compare frames on their personal photo by color, lens shape, favorites, etc.
The Results
Online Traffic up 33%.
Online Revenue up 26%
New Visitor Traffic up 39%
Pages Viewed per visitor up 21%
Page Load Speeds up 58%
Transactions up 17%