KFC Latin America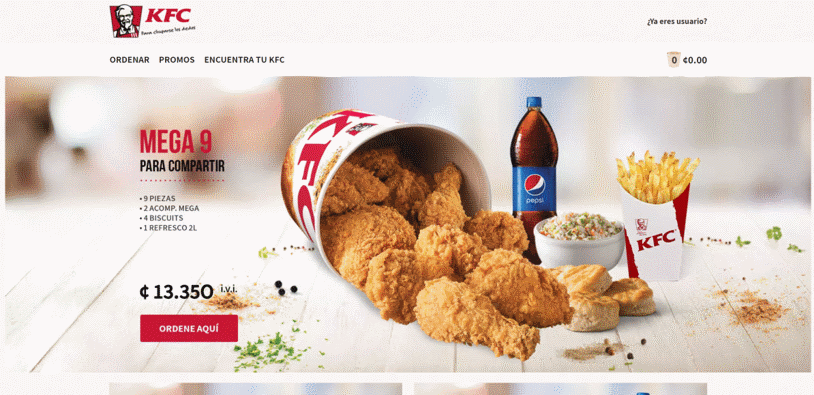 Company Overview
KFC is a global chicken restaurant brand with a rich, decades-long history of success and innovation. It all started with one cook, Colonel Harland Sanders, who created a finger lickin' good recipe more than 75 years ago—a list of 11 secret herbs and spices scratched out on the back of his kitchen door. Today, we still follow his formula for success, with real cooks breading and freshly preparing our delicious chicken by hand in more than 22,000 restaurants in over 135 countries and territories around the world.
Service Areas
The Goal
KFC saw a significant opportunity to grow sales across Latin America by implementing new online store capabilities. Their goal was to identify the right partner to help them transform their online offerings, across all 37 countries in Latin America, by leveraging the best digital strategies and technologies for engaging with their valued customers.
The Solution
Selection and development of the VTEX platform, over other platform considerations such as Magento, Demandware, Oracle and Hybris.
The Results
Increased Revenues ….
Profit margins increased…
Faster Delivery….
Time to market …