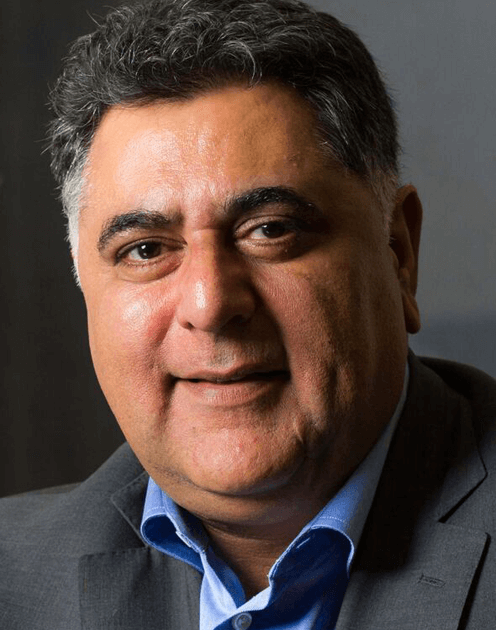 Asad Durrani
CEO
Asad Durrani has been at the helm of AAXIS Commerce leadership since its inception in 1998, building the business from a team of six to a currently growing workforce of hundreds. Under his leadership, AAXIS has sustained continuous profitability and operational expansion to global markets in China and Latin America.
A career entrepreneur, Asad's lifelong involvement in the start-up world began in 1987 when he joined Electrocare, a California-based durable medical equipment distributor, as a managing partner. In a two-year period, Asad was instrumental in successfully redirecting the business to unprecedented levels of financial growth and profitability.
In 1991 Asad founded Bio-Global Trade, a holding company focused on durable medical equipment distribution throughout Europe and Asia. He grew operations steadily over a seven-year period, diversifying holdings to build it into a multi-million dollar business. In 1998, Asad went on to pursue real estate development in the Los Angeles area. Raising capital from independent investors, he established a multi-million dollar private equity fund, managing a select number of projects that yielded annual returns as high as 42% for investors.
Courting technology sector growth, Asad and business partner Amir Zafar co-founded AAXIS Commerce in 1998, building the company into a premier provider of enterprise IT solutions to the retail, entertainment, financial, and automotive industries. Several years after opening the doors, Asad recognized a growing opportunity in the marketplace for commerce technology solutions and sought to partner with ATG, a leading commerce software platform. By 2007 AAXIS Commerce became a strategic and valued implementation delivery partner for ATG, eventually deploying some of the largest ATG clients in the Western United States and Latin America regions.
The most recent transformation began in 2009 when Asad steered the company to create a business consulting practice, focusing on the delivery of commerce strategy in addition to technology implementation and outsourcing.
Asad received a BA in Economics from Macalester College in St. Paul, Minnesota.
Contact Asad